Dr Agnes Chan delivers inspiring talk
Hong Kong, 16 July 2020: The ongoing fight for gender equality and women's rights was the theme of a "Celebrating Women" lunch at the Helena May in Central attended by nine female members of the Boase Cohen & Collins legal team.
The audience heard an inspirational speech from the feted Dr Agnes Chan, the renowned singer and actress who achieved fame across Asia, went on to obtain a Ph.D from Stanford University in the US and then became a UNICEF Ambassador. "Dr Chan shared with us her remarkable life story, from pop idol to university professor, successful author, raising a family and becoming an active campaigner for children's charities and women's rights," said BC&C Partner Usha Casewell.
"She fought prejudice in Japan, where it was frowned upon for wives and mothers to work outside the home, and was influential in getting the law changed in favour of gender equality. She then studied at Stanford to obtain qualifications and went on to fight against exploitation and trafficking of women and girls, witnessing horrific abuse of women in Third World countries.
"She is the mother of three children and travels around the world as a UNICEF Ambassador for Japan. In her talk, she encouraged us not to turn a blind eye but to be aware of what is going on outside of our safe, clean world and to use our skills to weigh against injustice and abuse."
Mrs Casewell pointed to BC&C's strong record of promoting gender equality – half the firm's Partners and a large majority of the Senior Associates, Associates and Trainees are women – as an example of what can be achieved in the workplace. She added: "At Boase Cohen & Collins, we practise what we preach. We offer female legal professionals a safe working environment free of discrimination and a clear career path that balances work and family needs."
Mrs Casewell is an active member of the Helena May, a club for women which also welcomes male associate members. It was established in 1916 by Lady Helena May, the wife of then Governor Sir Henry May, to promote the welfare of women and girls in Hong Kong.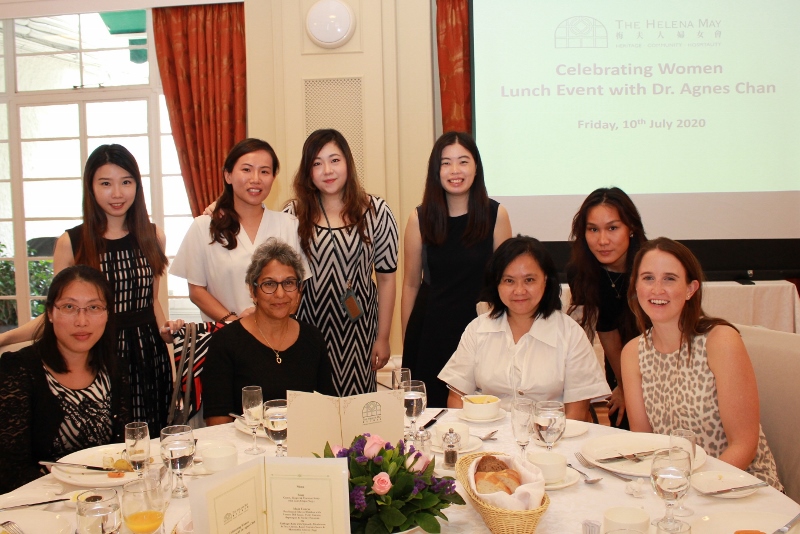 Members of the Boase Cohen & Collins legal team enjoy the "Celebrating Women" lunch while (below) speaker Dr Agnes Chan is pictured with the Helena May's Chair of Council Linda Ferguson.