BC&C scores again in youth football
Hong Kong, 2 January 2020: A group of talented teenagers in southeast England have embarked on the latest stage of their football adventure thanks to the continuing generosity of Boase Cohen & Collins.
Starting out as Glebe U14s and then appearing as Bromley FC at U15s and U16s level, the players won three league titles in the Kent Youth League. Now playing as VCD Athletic U18s in the highly competitive Samba Youth League, they are seeking to maintain their strong run.
"We are delighted to be sponsoring this group of players for the fourth season running and wish them every success in 2020," commented BC&C Senior Partner Colin Cohen, an avid football fan and keen amateur referee.
"As a firm, we have always been strong supporters of youthful endeavor, both within the legal profession and beyond. These young men are learning lessons that go further than the football pitch and give them the confidence and self-esteem to succeed in life."
VCD Athletic U18s team manager Danny Harris was thankful for the firm's continuing support. "Without Boase Cohen & Collins, it would be difficult for us to field a team, so we are grateful to Colin and his colleagues for their generous assistance," he said.
"These boys have been together as a team for some years. After representing Glebe and Bromley, the opportunity arose to step up to the next level in the colours of VCD Athletic. Having Boase Cohen & Collins as our shirt sponsor has allowed us to keep the nucleus of the team together and give them a chance to continue their footballing journey."
Not that the players have had too much chance to show their quality so far, as Danny explained. "It's been a frustrating season as bad weather and flooded pitches have resulted in several postponements. We've played just a few cup matches and only two league games while some of our rivals have already played eight times in the league. It means our games will come thick and fast in the next couple of months but it's all part of the learning curve for these players."
VCD Athletic are a semi-professional football club founded in 1916, during the First World War, as a company team by employees of the now defunct Vickers armaments factory. The club's first team play in the Isthmian League.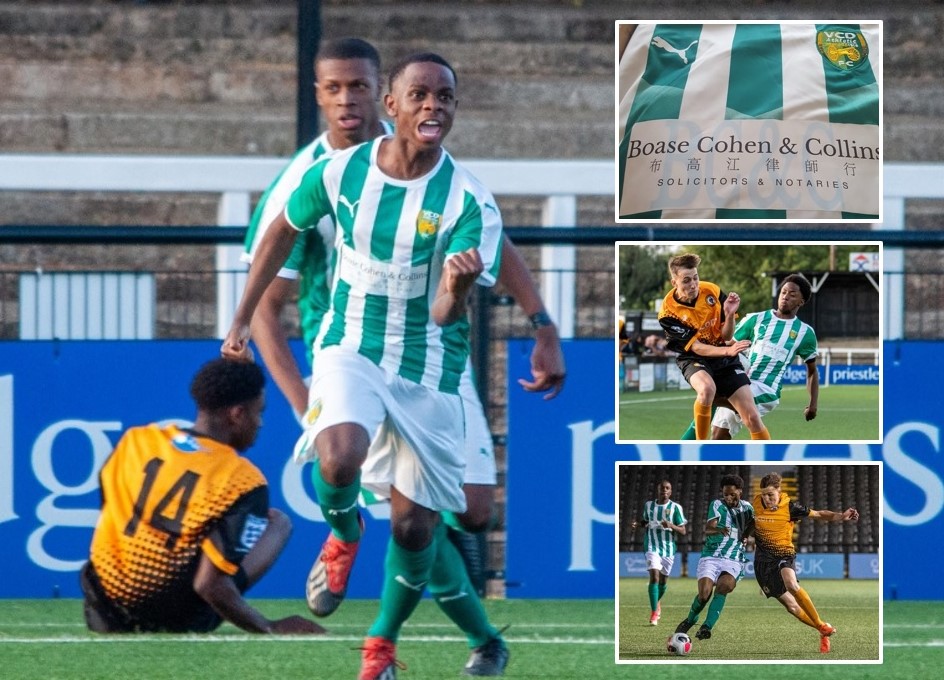 Boase Cohen & Collins is the official shirt sponsor of VCD Athletic U18s.