Pandemic placing a strain on marriages
Around the world, Covid-19 is putting relationships on the rocks. Boase Cohen & Collins Partner Lisa Wong examines this growing trend and outlines the options available for couples considering going their separate ways.
Hong Kong, 13 August 2020: One aspect of my practice has become more prominent since the coronavirus pandemic began, which is an increase in enquiries about divorce. I'm not alone, lawyers worldwide are reporting a spike in such queries as couples find their relationships buckling under financial worries and the pressures of being cooped up at home.
There are reports from many jurisdictions in the world with the same story. In the UK, some law firms reported a 40% surge in enquiries during the country's extended lockdown. In California, searches on legal websites for divorce-related information have increased more than 30% since March. Divorce filings in Belgium are reported to be up by a quarter compared with the same period last year. Closer to home, China saw a significant divorce spike in March after parts of the country emerged from strict lockdown; the cities of Xian and Dazhou both experienced record high numbers of divorce filings.
Clearly, there is a distinction to be made between a divorce enquiry and an actual case filing. Before setting off down what could be an expensive legal path, couples should consider whether the marriage can be saved. They should try to work it out, talk with each other, or perhaps engage a common and trusted friend to assist in the process or seek marriage counselling.
The story is a bit different if there is domestic violence involved. Immediate actions will need to be taken for safety reasons. There might be an urgent need to involve the police and seek refuge, especially if there are children to consider. It is worth remembering that vulnerable minors are also in the firing line during this pandemic, as I highlighted in an earlier blog.
If couples do decide divorce is the only option, it is preferable for them to first try and reach an amicable agreement on how the divorce should be commenced. They should try and agree on the fact the divorce is to be relied on, who will be the petitioner or whether it should be a joint application. Keeping it peaceful will make it easier for the parties to discuss and agree on matters involving any children, such as custody, care and control, and access arrangements, and financial aspects such as distribution of family assets and maintenance. Best interest of the children should be the parties' paramount consideration.
Divorcing couples should try their best to reach an amicable solution either between themselves or with the help of their respective lawyers by negotiation through legal correspondence. They should also consider mediation, collaborative practice and other means of alternative dispute resolution, all of which can be introduced to them and facilitated by their lawyers.
There are considerable advantages in reaching a settlement without going to court. The agreed arrangements can be more flexible and tailor-made to fit the family's needs and unique circumstances. This will also mean a saving on legal costs and is less stressful.
If all else fails, the couple will need to rely on the court for assistance. This process can be expensive, stressful and further damage the relationship between the parties which, in turn, hurts the bond with the children and can cause them long-term psychological harm. The orders granted by the court will be strictly those allowed in the relevant pieces of legislation and therefore less flexible.
In some cases, involvement of other professionals is necessary, such as surveyors and accountants for valuation of properties and companies; child psychologists for evaluation of, or therapy for, the children; social workers for reports called for by the court; forensic accountants to evaluate financial documents. It can be complicated and time-consuming.
No two matrimonial cases are the same. Sometimes, Covid-19 may be the root cause of relationship woes and it turns out to be merely a bump in the road before reconciliation. In others, the pandemic may be exacerbating existing problems and bringing them into the open. Whatever the circumstances, couples are strongly advised to seek legal advice before making any firm decisions.
A Partner with Boase Cohen & Collins since 2014, Lisa Wong's key practice areas include Family Law, Divorce and Separation, Child Custody and Financial Application. She is Secretary of the Hong Kong Family Law Association, Treasurer of the Hong Kong Collaborative Practice Group and a qualified mediator. She can be contacted at lisa@boasecohencollins.com.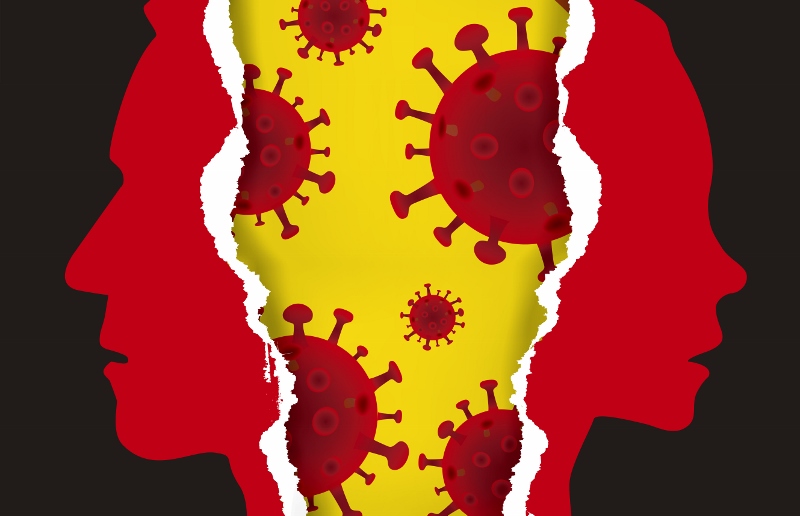 The coronavirus is heaping financial and emotional burdens on married couples.